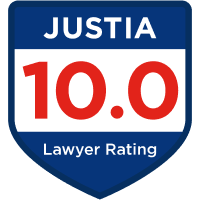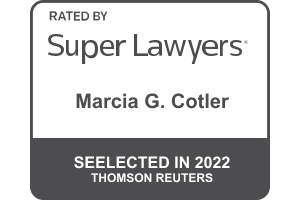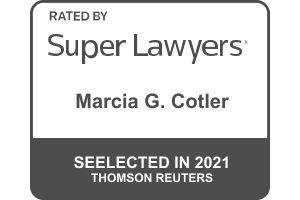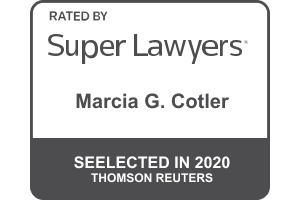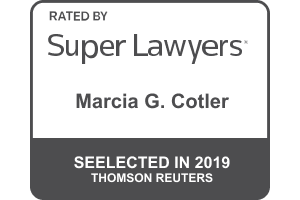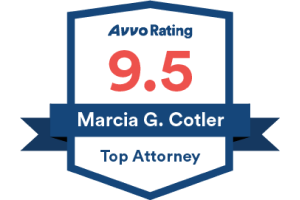 Confidentiality & Non-Compete Agreements
Confidentiality Agreements
A company spends a great deal of its resources developing proprietary information which gives it a competitive edge in the marketplace. This proprietary information can take the form of inventions, software, client lists, databases, and marketing strategies to name just a few.
If you are an employer, it is essential to protect your proprietary information from public dissemination and potential use by competitors in your industry. This protection can be provided by Cotler Law LLC through a well drafted Confidentiality Agreement along with our ability to take appropriate legal measures to enforce compliance with the agreement.
Typically, provided that an employer takes appropriate measures to protect its proprietary information and to keep it confidential, an employee who signs a Confidentiality Agreement is bound to maintain the confidentiality of the information after his or her employment has ended.
Non-Compete Agreements
Non-Compete Agreements are often given to employees in industries in which the employee will acquire unique information or knowledge about processes and product development, which the Company believes would put it at an economic disadvantage were that employee to take that inside know-how and leave to work for a competitor in the industry.
Non-Compete agreements are often used to preclude a former employee from providing goods or services substantially similar to those of the company within a limited geographic area for a specified period of time, typically for periods of up to 2 years. In order for non-compete agreements to be enforceable, they must be carefully drafted so as not to exceed the reasonable limitations imposed by the law.
If you are an employee, the restrictions found in non-compete agreements can have the effect of limiting your ability, upon termination of employment, to accept new employment within your industry of expertise. A new employer in the same industry as the former employer will be weary of hiring an individual who is subject to a valid and enforceable non-compete, because the new employer may find themselves being sued for "interference with contract" between the prospective hire and his or her former employer.
Cotler Law LLC reviews non-compete agreements to determine whether they are legally enforceable. We negotiate these agreements on behalf of our clients to find a creative way to balance the legitimate business needs of a company with the legitimate needs of the former employee to earn a living and advance their career.
While we always attempt to resolve disputes over non-compete and non-solicitations amicably, there are times when litigation becomes necessary, and we have successfully litigated disputes over non-compete agreements in the Illinois courts.
Non-Solicitation Agreements
Companies spend a great deal of time and money developing relationships with their clients, suppliers and vendors. Non-Solicitation Agreements are intended to protect a company's clients from being solicited by its current or former employees. Non-Solicitation Agreements are commonly given to employees who work in sales because they have access to the Company's customer base.
For its employer clients, Cotler Law LLC helps to protect the company's investment in these relationships through well-crafted non-solicitation agreements.
For our employee clients, we review these agreements to determine if they are legally enforceable and advise our clients accordingly as to how to proceed.
Sometimes, the enforcement of these agreements can be negotiated to find an amicable way to protect both the company's interests in their client relationships, and the need of the former employee to pursue new employment opportunities.
Under Illinois law, both Non-Compete and Non-Solicitation Agreements must be supported by "consideration." What this means in the legal sense is that an employer must provide the employee with something of value, typically monetary, in exchange for the employee agreeing to sign and be bound by a Non-Competition Agreement. If the employee has not received something of value upon signing the agreement, then the agreement does not become effective until the employee has worked for the employer for a minimum period of two years.
The reasoning behind this two-year time period is as follows: Since employment in Illinois is presumptively considered an "Employment-At-Will" relationship, if an employer were to require an employee to sign a non-competition agreement without giving them anything of value in exchange for signing, then the employer could hire an employee, have them sign a Non-Compete or Non-Solicitation Agreement, and then fire them the next day, thereby restricting the employee from competing with the company. This would clearly result in an unfair situation. To avoid such an inequitable result, the Illinois courts, and more recently Illinois legislature, requires that an employer provide the employee with something of value (for example, a signing bonus) in exchange for the employee's signing of a Non-Compete or Non-Solicitation Agreement. And, if nothing of value is given at the time of signing, then the employer has to at a minimum permit the employee to work for a period of two years before the agreements will become enforceable.
Beginning in January 2022, new Illinois law governing non-compete agreements prohibits non-competes for all employees earning less than $75,000 annually and prohibits non-solicitation agreements for employees making less than $45,000 annually.
Under this new law, employers are also required to include in the non-compete and non-solicitation agreements a written provision stating that the employee may consult with legal counsel before signing and that the employee has 14 calendar days to do so.
Cotler Law LLC is experienced in drafting non-compete agreements in a variety of industries ranging from consumer products to healthcare. If you have questions about the enforceability of your non-compete or non-solicitation agreement and wish to have it reviewed, we encourage you to give us a call.
Client Reviews
Contact Us
1

Relentless Advocate

2

Compassionate Counselor

3

Over 30 Years of Experience
Fill out the contact form or call us at
(847) 498-6040
to schedule your consultation.